Sacred Healer Retreats remind us to connect with nature and the natural world. To take time and space to discover who we are and to find new relationships, to transform old ones, create growth and vision in creative and professional directions.
Our Next Retreat
Summer Solstice, Somerset
Location
Somerset
Date
24th – 26th June 2022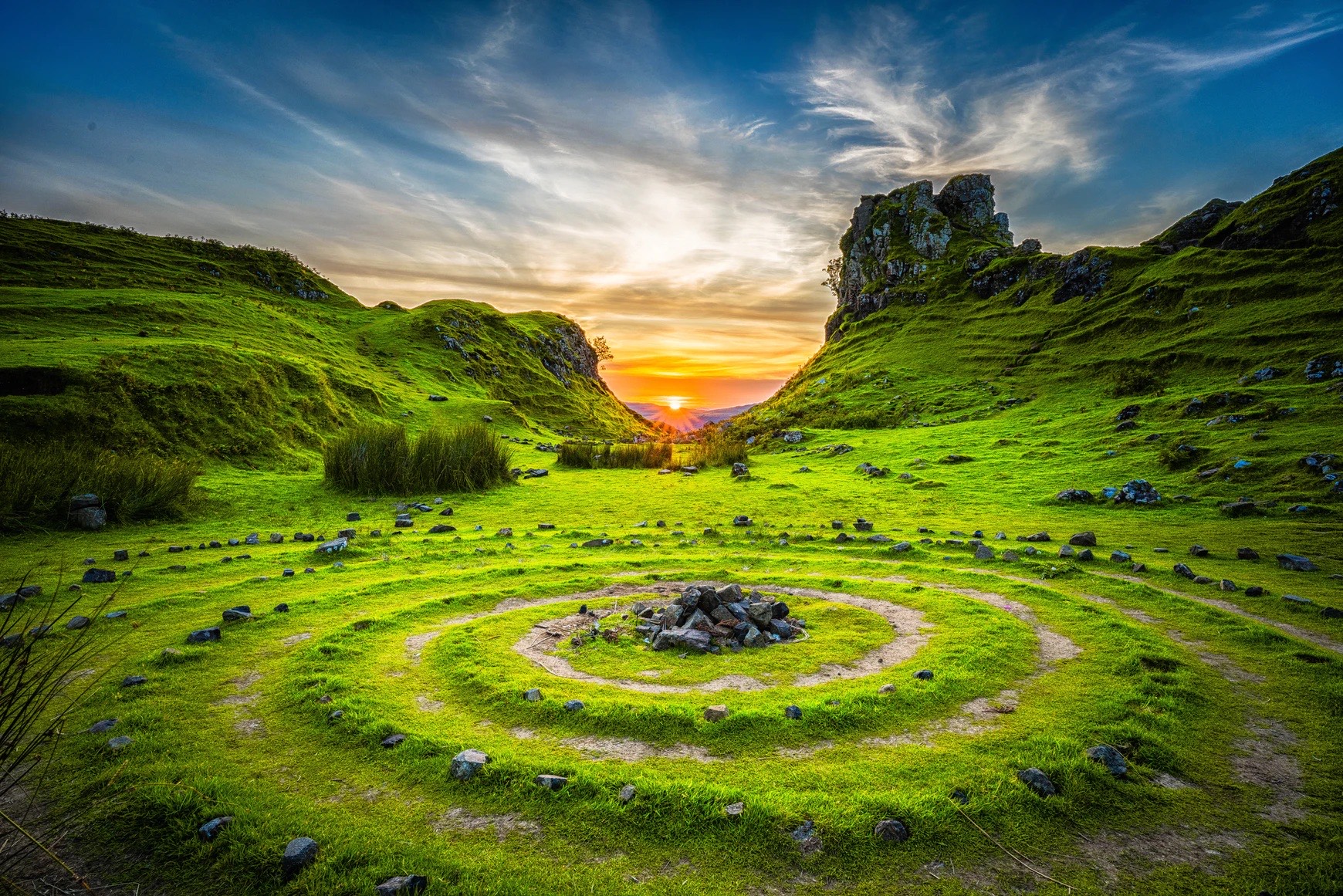 When we are touched by nature, we are lifted out of time beyond our everyday lives to a place of inner stillness, and oneness with life. The more we allow the beauty of nature and acts of natural goodness to touch our hearts, the more deeply we celebrate our natural spiritual connection to life. Spirituality is not a religion it is a daily practice; it is a natural part of being and of living.
During each season, the Sacred Healer Retreats introduces us to the deeper, darker shadows and lighter aspects of our personality. We can discover who we really are and all the changes and transformations that life brings us each year.
This can help us reclaim the authority and strength that is within us to follow those changes. Experiencing deep heartfelt connections to the Earth will bring us closer to understanding ourselves and trusting our intuition. To be able to live in harmony with our environment means that we learn to be harmonious and in loving-kindness with ourselves.
The Places
These retreats take place in natural and breath–taking places around the UK, Greece, and Spain. Including Somerset, England with its powerful nature sites in the Quantock Hills, Bridgwater Bay Coastline and the ancient site of Glastonbury Tor as well as the stunning landscape of Cornwall, and the deep forests of Scotland with its ancient standing stones and surrounding hills.
The Retreats
Each retreat is a powerful, personal experience, this compelling work will provide many opportunities for personal healing and embark on vision questing and work with rituals. It will introduce sacredness to rediscover a link between body and soul to gain a deeper understanding of a spiritual journey and destiny in this life.
Sacred Healers Retreats are there to introduce people to Shamanic Healing to encourage a harmony between mind, body, and spirit. These unique and sacred retreats help release numerous stresses that build up due to our lifestyle, and professional demands which can cause imbalances in physical, emotional, and spiritual wellbeing, which in turn creates problems in daily life.
The retreat programme will incorporate all the usual practices and workshops including meditations, visual quest rituals in nature, visiting ancient sites and places within nature, spiritual life coaching workshops, art therapy, dream analysis, discussion groups, as well as healing programmes and yoga and meditation in nature.
The purpose of these retreats is to remind us of the connection we all have with the natural landscape, nature, and ancient history. This influences our personal development and healing of past wounds, traumas and ancestral heritage connected with either our family history or our own history including past lives and relationships that have caused us soul loss, fear, guilt, shame, and overshadows us to prevent us being who we really are.
Each retreat is kept small to ensure a powerful personal experience, this compelling work will provide many opportunities for personal healing, and embark on discovering the power of sacredness to rediscover a link between mind and spirit to gain a deeper understanding of who you are, your purpose and to heal the imbalances that happen in the mind, body and spirit.
Terry & Natalia O'Sullivan are renowned international spiritual therapists who have run Sacred Healer Retreats for the past 20 years and their success comes with an international reputation with retreats in the USA, South Africa, Jamaica, Spain, Greece and throughout the UK.
All workshop material conceived and facilitated by Terry and Natalia O'Sullivan.
To book your place on the retreat please email info@soulrescuers.co.uk for further information or use our online booking form

Fee does not include accomodation and travel.